Products Range


Static Cycle (Airbike) LCS-451A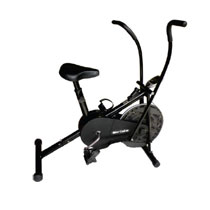 STATIC CYCLE (AirBike) : Excercise bikes are proven to be effective at burning calories, raising the heart rate and developing aerobic capacity while limiting the impact on knees and leg joints.
Features of Static Cycle (AirBike)
Air bike.
500 mm Flywheel for complete exercise.
Permanent Link Dual action handlebars cycling and rowing simultaneously delivering the benefits of exercise to lower body and upper body.
Assembly Size : 1050 x 540 x 1160mm.
Air Resistance : Provide low friction and less wear and tear
Net Weight : 23 Kgs
Max. User Weight : 100 Kgs.