Products Range


Arm Chest Exerciser LCS-391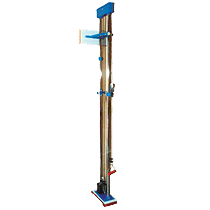 ARM CHEST EXERCISER :
» All chrome plated steel tubular construction, mounted on a wooden platform and fitted with wall bracket at the top.
» Comes with adjustable swival pulley blocks.
» A set of locking weight attached to a handle by a nylon rope for all shoulder, elbow and chest exercises.